Soil Mixtures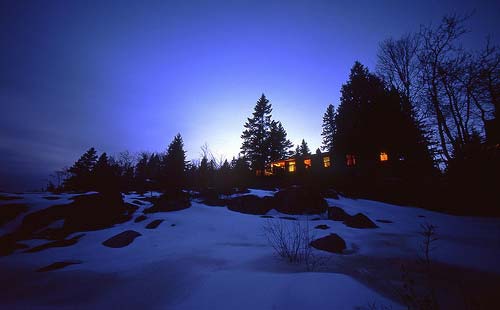 This post is not intended to tell anyone which soil to use, which soil not to use and all the other headaches and confusion that usually go hand in hand with bonsai soil discussions. As we all know(or should know by now) bonsai soil and it's contents should be based upon what works best for your climate and tree. The descriptions and pics in this post is what I use here in south-central Pennsylvania, USA because it works for me. The same contents of my soil may not work in an area such as Florida or the southern states of the United States due to the extreme differences in climate. Also you have to consider whats available to me may not be available to someone in a different state or country. So if you are from the northeastern United States, hopefully this post will give you some ideas of other soil ingredients that you could potentially use or anyone else in the USA that could obtain them. Who knows. maybe something similar is available to those in other countries as well and this might spark your interest to try to find some.
There is a lot of varying info about the percentage of organic vs inorganic material in a bonsai soil mix that should be used. Typically info out there will break it into 3 categories just like the bonsai themselves : tropical, deciduous and conifers. Tropical bonsai soils usually have a higher percent of organic matter and conifers having the lowest percent of organic matter. This is primarily based on how the trees are in nature. Tropical species grow in warmer, wetter soil that's mostly filled with mother natures compost from decomposing plant material and conifers tend to thrive in cooler higher elevations that have soil that's rocky and drier. Bonsai soil should be similar. After all, the plants expectations haven't changed, we only control the size not the genetic structure of the tree. And yes I have not mentioned deciduous trees because they fall in the middle of the 2 just like when I listed them at the beginning of the paragraph. They are happy with a combination of the 2 variations based upon your climate.
Now let's get into what I use for soil. I have all 3 varieties of trees: tropical, deciduous and conifers. I only use 2 different types of soil. I make a mix for conifers and a mix for my tropical/deciduous trees. The climate here in Pennsylvania is a truly 4 seasons climate. We have a winter, spring, summer and fall. Winters can get into negatives but typically it's in the low 20?s to teens occasionally into single digits (at night). Spring is a mild warmer day 60-75 with a cool night but can still hit low 30s high 20s. Summer can get hot into the high 90s to low 100s and the nights can be still in the high 80s to 90s. So as you can see I get a variety of temperatures to deal with. Sorry, I don't know the Celsius temps for you in other parts of the world. We use Fahrenheit here in the USA.
First let's start with the main ingredient in both my mixes. This is sold at Tractor Supply as an Oil Dri. It is made from diatomaceous earth clay that is kiln fired to at least 12oo degrees. It is very similar (basically the same) to what a lot of people here in the USA use called Turface. It retains plenty of water and does not break down quickly. A 40lb bag cost $4.99. It does require sifting of fines and you will obtain at least 1/2 to 3/4 of bag when sifted which is not bad at all. If you have a chance google diatomaceous earth and read about it. Its used in a bunch of stuff! In comparison to Japan, this would be akadama. Highly available clay used most commonly.
Next is the main "grit" ingredient that I use. It is crushed granite. It allows free draining of water, air flow and helps keep the soil from compacting. I also buy this at Tractor supply. Its actual use is for poultry grit (mainly chickens) but the size is perfect for bonsai. I buy the big bag of 25lbs for $8.99. There is a smaller bag available as well. It also has rough edges which according to some helps promote fine roots.
I can buy gravel that is earth tone color and the same size/shape as the crushed granite. If it works well I may switch because it is slightly cheaper than the crushed granite per pound. And I'm on a budget so saving pennies is always good. As long as quality is not compromised.
Bit of a sidetrack now... I'm intending to re-design the website. Contemplating color scheme a fair bit and wanted opinions. What do you guys think about http://childrensdentalhealthcare.com. Yes, no? Leave me a comment. My apologies! I'm a scatterbrain, I will get back on point now.
Next for an organic material, I use what is known as "clay breaker". You can find it at your local garden center. It's basically the same thing as aged bark (pine) mulch but in smaller pieces. It comes in a 1.5 cubic ft bag (about 40lbs) and is $5.99 a bag. It slowly breaks down supplying nutrients and also helps hold water.
Another grit I use is sand (for conifer soil). I buy pool filter sand because it is slightly bigger than play sand. I get this from Nemo Pools and pay $7.99 for a 50lb bag.
I also add a small amount of sphagnum peat moss as an extra organic and water retention ingredient for tropical bonsai. This is the only difference between my deciduous and tropical bonsai soil mix. It adds nutrients and retains water well once it's finally soaked. I get this at Tractor supply as well since I get most other stuff there and it's relatively the same price anywhere else. 2.2 cubic ft for $7.99. Why drive around when I can get most of it at one place
The following other ingredients I add very little amounts in or use only for particular projects.
Horticulture Charcoal helps clean impurities from the water. I get a small bag from my local garden center. (no photos)
I also use some lava rock. Lava rock is difficult to find in my area and to order it is expensive. A 10lb bag cost about $25.oo. So i looked around and found that during the winter Lowe's carries a black lava rock that's for gas fireplaces. Doesn't matter what it's for. lava rock is lava rock . I pay $8.99 for a 5lb bag. I don't use much so 1 bag will last me. I usually use this as a bottom drainage layer for any conifer bonsai when I re-pot them.
Some of the most known bonsai soil ingredients are obtainable in one way or the other. One of them being the highly regarded Japanese Akadama. In japan they use this on a regular basis since it's so highly available there. Unfortunately it has to imported to the USA and with that can come a large price tag. I can only find it at my local bonsai nursery (without ordering online with shipping charges) and it is about $35.00 for a 18-20lb bag. Thats just as expensive for me as the lava rock. Why pay that much when there are other just as good if not better options available at a fraction of the price such as the fired clays we can get here readily in the USA. And the same goes for other used Japanese ingredients such as Kiryu, Kanuma, etc.
Again this post is just the materials that I use because they work for me. They may not work for you especially if you live in an area that they are not available. And if you decide to research for materials in your area remember that you may not be able to get the brand name I use but you may be able to find the same product by another company.
And NO. I'm not paid by or asked to advertise for Tractor Supply. It just so happens to be the best and closest place in my area to get what I need.
Bottom line is this: The soil needs to retain the proper amount of water for the particular species of plant potted in it at the same time being free draining and airy for the roots with a low break-down compaction percent.
I am going to point out that I originally got the idea for this posting chatting to Christina at Luxe Laser and Beauty Lounge. Many thanks for the idea. I guess you get inspiration in unanticipated ways.
Invaluable Assistance By
http://rockabyedaycare.ca - Utilize folks regularly.
http://meadowlandsortho.com - Happy I came across these guys.

Posted in Landscaping Post Date 11/22/2015

---