What are the advantages of using a Slit Seeder?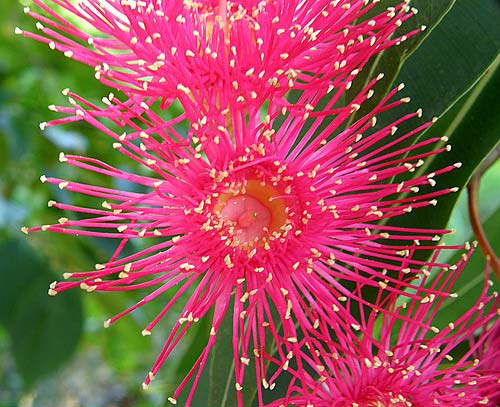 What are the advantages of using a Slit Seeder?
Slit seeding allows a wide range of seeding management. Inter-Seeding or Overseeding is it's best attribute. Established lawns, hay fields or pasture can be improved by incorporating a seed variety of your choosing depending are many factors such as geographical area, the established growth and your intended results.
Bit of a sidetrack now... I am preparing to revamp the website. Pondering colour scheme a lot and wanted opinions. What do all of you think of https://www.clearviewglobal.com. Yes, no? Leave me a comment. Sorry! I'm a scatterbrain, We'll get back on point now.
In the case of overseeding lawns, as trees mature, full sun grasses will thin and instead of working the soil and disturbing any existing grasses, just run the slit seeder across the areas planting shade varieties of grasses. It is your preference, but to run the slit seeder over the entire lawn with a preferred mix of sun and shade varieties will even out the look across the entire lawn.
Overseeding lawn creates a uniform look. In addition to sun versus shade varieties, you also need to consider warm versus cool season grasses. Blue grasses are typically cool season and turn brown as they go dormant in the hot summer time. Grass seed planting tips like the ones in this blog will improve your results. It is prudent to do research and plan your projects and you will make the best of the short window of opportunity to overseed!
Opportunities to do lawn reseeding come in the late winter if the soil is dry enough, early spring, sometimes around the fourth of July with the prospects of thunder storms and fall. Pasture seeding, growing fescue (refer to the Blog on Fescue), pasture clover, alfalfa (best in fall only) and other type of grass/legume mixes can be planted within these same time windows, but best results come when the pasture is overgrazed as short as possible or with Hay Fields after the first or last cutting (refer to the Blog on Hay Overseeding). When using a Conventional Grain Drill, shallow double disking is necessary prior to drilling which unfortunately increases your trips across the the pasture. No-Till Drills and Slit Seeding would be a one pass operation and much easier to micro manage areas by simply raising and lowering the unit. Additional boxes can be added to these units to put down dry fertilizer or insecticide, saving a trip and providing a uniform application. The spacing on Drills is 7 or 8 inches and the Slit Seeder in this example is 2 inch spacing.
Management intensive grazing (refer to the Blog on Intensive Grazing), is another matter. Here a lot of the same principles apply as lawns and pastures with variations. Fescue seeds of a soft and endophyte free variety make good tonnage. Overseeding legumes like white and red clover and alfalfa provides the boost in protein necessary. Depending on the varieties, grasses may test in a range of 4-6 percent protein and legumes in a range of 8-15 percent. To figure your average protein, you would need to multiply the population percent , (say 30% pop. legumes @ 14% and 70% pop. grasses @ 6%) to get the average in this example of 8.4% average protein. Contact me for the procedure for plant testing through Midwest Labs at a reasonable price.
If the area is uniform, toss a hula-hoop in several locations, harvest the plants and measure the results determine the area of the hoop and you have good statistical data. I know it is crude, but get good at doing this method and you will be very close. That's how statistics work. Small random samples like polls, soil testing etc. yield true representations of the whole.
Too low a protein value in rotational pins or lots requires a purchase of protein supplements. Proper protein and balance planting with well chosen varieties will give the most economical animal weight gain.
Whether you are planting lawn, pasture or hay you will find the Slit Seeder does an excellent job!
I do hope you found this helpful. I ought to point out that this was requested by Jonathan with PrintingPeach. always appreciate thoughts and feedback.
Invaluable Assistance By
http://www.showersandmore.com/ - You really are splendid individual.
http://www.dentistryonbrant.com - One of my top picks.
http://bounceevents.ca - Utilize folks constantly.

Posted in Landscaping Post Date 09/15/2015

---